Category:
Uncategorized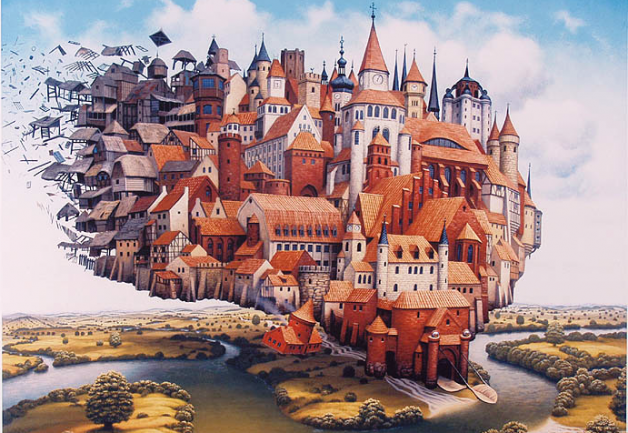 By exposing the weakness of centralised authority and bureaucracies, the pandemic has once again raised the question of how to harness the energy and collective responsibility of citizens for the common good. It has also exposed grave structural weaknesses.  Continuing to explore Britain's changing political landscape, The Liverpool Salon invites you to debate the contract between citizens and the state, the state of civil society and the possibility of mobilising collective responses that will help to build a better society.
Monday 9 November 2020 at 7 pm. Via Zoom.
In the space of two days at the beginning of the lockdown, 750,000 people took up a national call for volunteer responders to the coronavirus crisis. Thousands of medical students and retired health professionals subsequently volunteered their services, whilst over 250,000 ordinary members of the public have signed up as volunteers in coronavirus vaccine trials. MP Danny Kruger's 'proposal for a new social covenant' cites 4000  spontaneous 'mutual aid groups' springing up in local communities during the lockdown, 'part of a general phenomenon of neighbourliness across the country'. [1]
This positive response is not surprising, given that over 19 million citizens undertake voluntary work at least once a month (a third of the population of the UK), with millions more helping out through informal networks and giving money to support voluntary action at home and abroad. [2]  From running food banks and football clubs to shopping for elderly neighbours, helping ex-offenders find work, donating to international charities or volunteering with the NHS, fire, mountain rescue, ambulance and lifeboat services, the spirit of voluntarism and giving remains alive and well, often providing the glue for social and cultural bonds in an increasingly atomised and polarised society. 
What has the coronavirus crisis shown us about the gap between this popular impulse for collective action and the top-down, centralised and often sclerotic approaches of many of the civic, political and state institutions that have dominated the national response? Whilst many government and civil society organisations have sought to enable citizen and community responses, a significant number of responses to the national call have been under-utilised or even left unanswered. [3]
The success of national initiatives for mobilising spontaneous volunteering, like the Royal Voluntary Service's Hour of Need, relies upon the capacity of local volunteer networks and the readiness of civil society institutions – local government, employers, trade unions and professionalised voluntary sector organisations – to lend support.  With its fixation on centralised initiatives, the government has frequently by-passed local community society responses. However, in spite of many inspiring mutual aid initiatives [4] and partnerships [5], has the political and media fixation on central government's failures deepened existing political polarisation and fuelled a sense of inertia that positively works against attempts to 'reconcile estranged interests so that all can participate in mutual flourishing'[6] ?
And anyway, is non-political voluntary action enough to solve the deep structural problems that are rooted in different political worldviews and class interests? Successive governments may have devolved responsibility for local services, but local authorities, communities and individual citizens are still largely regarded as policy problems, ill-equipped to take political decisions, in need of policy interventions, micro-management, safeguarding, vetting and regulation from on high. [7]  
And what do the acceptance of economic inequality and the long-term underfunding of social care for the elderly and vulnerable tell us about the gap between citizens' ostensible desire to build a better society and our collective failure to translate that yearning into concrete political solutions? Join the Liverpool Salon to debate the strengths and limitations of popular mobilisation as a step towards building a good society.
Speakers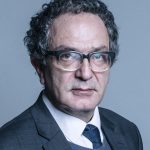 Maurice Glasman is a Labour life peer in the House of Lords. He is director of the Common Good Foundation. Prior to becoming a peer, Baron Glasman worked for ten years for London Citizens on their Living Wage campaign. Baron Glasman is widely known for establishing "Blue Labour", a conservative form of socialism within the Labour party which encourages a return to community values based on trade unions, the Church and voluntary groups. He is the author of Unnecessary Suffering: Managing Market Utopia (Verso, 1996), which argues that the commodification of human beings and nature is a nightmare.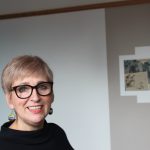 Erika Rushton has harnessed creativity and entrepreneurialism as a force for social inclusion, economic growth and place based regeneration across the North West. She has been hugely influential in the renaissance of Liverpool receiving the City Leaders Award from Liverpool University in 2014, the Northern Power Women's Transformational Leader in 2018 and most recently scooped the Insider North West Property Game Changer Award 2020. Her impact in the Creative, Digital, Social and Cultural sectors is evident at Ropewalks, Granby 4 Streets winner of the 2015 Turner Prize, Baltic Creative in the Baltic Triangle, North Liverpool, Birkenhead on Wirral, and at Islington Mill in Salford. Erika is currently supporting change makers and the growth of creative clusters regionally, nationally and internationally. Working with Seebohm Hill and Power To Change on Kindred she has helped secure £6.5M to grow the impact of Socially Trading Organisations in the Liverpool City Region; and with Islington Mill in Salford secured £7M to build The Other City, an Artist Led redevelopment of up to 2 hectares of studios and workspaces and a Creative Enterprise Programme to grow 200 creative adventures across Greater Manchester.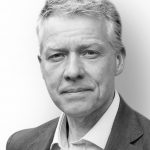 William Clouston is SDP Leader. William joined the SDP in 1982 and campaigned in general elections, local elections and by-elections throughout the 1980's. By 1989 he was on the SDP's approved list of Parliamentary Candidates. William later spent four years in the Conservative party, becoming a District Councillor in 1999 and serving on Tynedale Council until 2003. A former Parliamentary Candidate, he presently serves on Corbridge Parish Council in Northumberland. William became leader of the Social Democrats in early 2018 and was re-elected in March 2020 obtaining 89% of votes returned by members. William holds first and Masters degrees in Urban Planning and Property Management respectively and read Philosophy at Durham University at Postgraduate level.
Dave Clements is a local government adviser; chair, AoI Social Policy Forum; writer, Dave Clements is an adviser to local government with over two decades experience writing policy and strategy, and leading community engagement initiatives, amongst other things – predominantly for children's and adult's services, and across public and voluntary sector partnership. He co-founded the AoI's Social Policy Forum in 2008. On the rare occasions when not consulting or bringing up three small children with his wife in the North London suburb where they live, Dave produces, chairs and speaks in public debates and writes widely on contemporary policy culture. An archive of his writing can be found here. He is also contributing co-editor of The Future of Community (Pluto, 2008), author of the thinkpiece Social Care for Free Citizens (Manifesto Club, 2010) and a contributor to The Future of the Welfare State (Axess, 2017).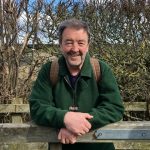 Ronnie Hughes After 25 self employed years working in and with socially trading and community organisations Ronnie is now now writing this PhD about the work he's been involved in at the University of Liverpool. Currently summed up as "Particular cases of the possible: Empirical case studies of Liverpool activism, including Granby 4 Streets, as particular examples of better future possibilities than the broken concept of utopianism."He also writes the Liverpool blog A Sense of Place.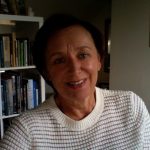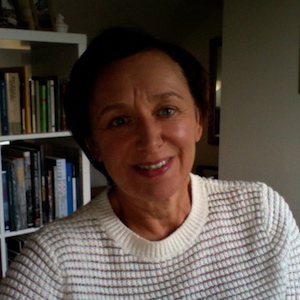 Pauline Hadaway will chair the discussion. Pauline has worked in arts and education since 1990 and is co-founder of The Liverpool Salon. In her doctoral research at the University of Manchester, Pauline explored different uses of heritage and culture as tools for peace building and urban regeneration in Northern Ireland. She has been published widely, including Policing the Public Gaze (2009) for the campaign group The Manifesto Club;  Re-imagining Titanic, re-imaging Belfast in Relaunching Titanic: memory and marketing in the 'post -conflict city' (2013). Her latest publication is Escaping the Panopticon, a chapter in Photography Reframed: visions in photographic culture, published by I.B. Tauris (2019)
The Liverpool Salon is an entirely voluntary organisation.
Everyone gives their time freely including our speakers
Donations are welcome and help us develop our programme
References
[1] Levelling Up Our Communities 
[2] UK Civil Society Almanac 2020
[3] Mobilising Volunteers Effectively (MoVE), Universities of Hull, Sheffield and Leeds
[6] The Common Good Foundation
« Previous Page
—
Next Page »