Practical Utopias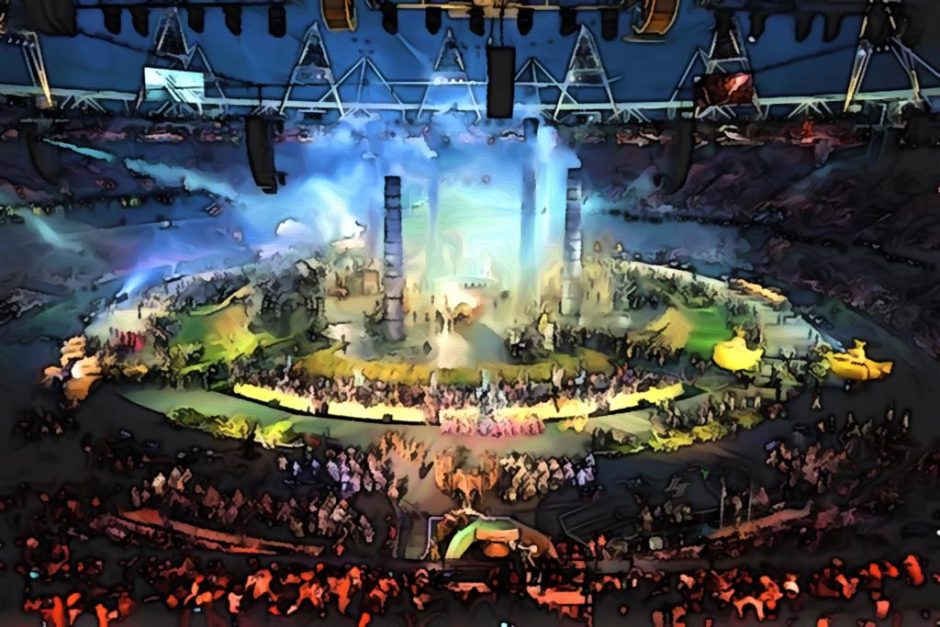 The Liverpool Salon invites you to a panel discussion
At the Liverpool Athenaeum
6.30 pm Thursday 2nd March 2023
Earlybird tickets £7.50 until 26 Feb.
Watch Practical Utopias on You Tube

'Practical Utopias' is the latest in a series that takes the theme of utopia as a way of exploring possibilities of building other, better, societies while reflecting on the shortcomings of our own.
Join Kevin Bean, Heather Alcock and Mick Owens to talk about three idiosyncratic practical utopias: the Chartists' Land Plan, Port Sunlight and the 2012 Olympic Park.
The discussion begins in the nineteenth century, a particularly fertile time for social experimentation in England, with a look at two very different attempts at improving the lives of working men and women in a rapidly industrialising economy: the Chartist Land Plan, with its vision for extending democratic rights to working men and Port Sunlight, one man's vision for an ideal factory town built in an arcadian and utilitarian form. Coming right up to date, we look at the Olympic Park regeneration as a promised transformation in East London from post-industrial dystopia to family friendly utopia.
Can practical development and planning bear the weight of political visions and dreams of perfection? What compromises have to be made between pragmatism and utopianism or between freedom and social engineering? Are utopian dreams suitable mechanisms for political transformation or distractions from 'real politics'? Can they deliver all the benefits that they promise or are they always doomed to disappoint?
Speakers
Kevin Bean
Kevin worked as a lecturer in Irish Politics at the Institute of Irish Studies, University of Liverpool for eighteen years and continues to work as a writer and researcher. His interests include the history of British Labour movement and he is the author of The New Politics of Sinn Féin (2007). He writes on British and Irish politics in a variety of magazines, newspapers, and books as well contributing to radio and television discussions on these issues.
Heather Alcock
Heather is a PhD researcher at University of Liverpool, studying the global value of Port Sunlight as a heritage site and influential utopian settlement. Heather has twenty years' experience in the research, analysis, adaptive use, restoration and sustainable management of listed buildings and conservation areas in the USA and UK. Her current research has supported Port Sunlight's bid to the United Kingdom's Tentative List for World Heritage Site inscription.
Mick Owens
Born and bred on the Wirral, Mick worked for the Mayor of London, where he played a senior role in planning and development, including in the preparation for the 2012 London Olympic bid. Now a researcher, writer and lecturer, his new book, Play the Game, captures the drama of the Olympic bid and tells the story of the regeneration in the words of those involved.
The Liverpool Salon has been hosting public discussions around philosophical, political and cultural topics on Merseyside for over seven years. Join us at Liverpool's historic Athenaeum club for Practical Utopias, the second in a new series of public conversations that take utopia and dystopia as themes for exploring the possibilities of building other, and better, societies, while reflecting on the shortcomings of our own.
Want to continue the conversation over a post-event dinner? The Athenaeum's Dining Room is taking pre-bookings. To find out more and make a booking, please contact [email protected] or phone 0151 709 7770
Three Practical Utopias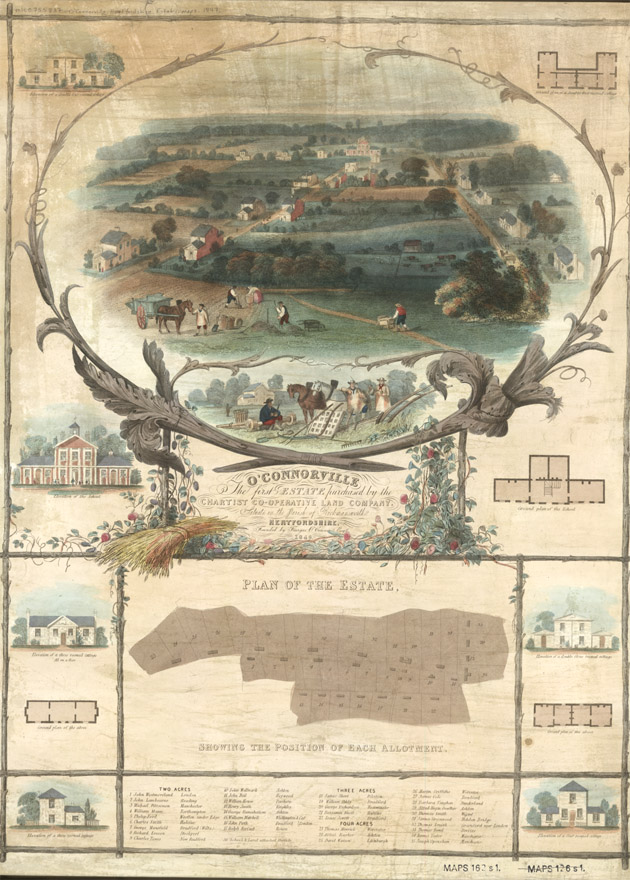 The Chartist National Land Company. Launched in the 1830s as a campaign to extend the vote beyond those owning property, Chartism swiftly gathered support in all parts of Great Britain, particularly among the industrial workers of the North. Demoralised by a series of political failures, and under the demagogic leadership of Fergus O'Connor, the Chartists adopted a plan for resettling industrial workers on smallholdings of land. The National Land Company, founded in 1845, attracted 70,000 shareholders – including many from Lancashire towns – but only succeeded in establishing 250 smallholders selected by lottery to be settled on small parcels of land. The Company collapsed in 1851 amidst financial scandals and legal recriminations.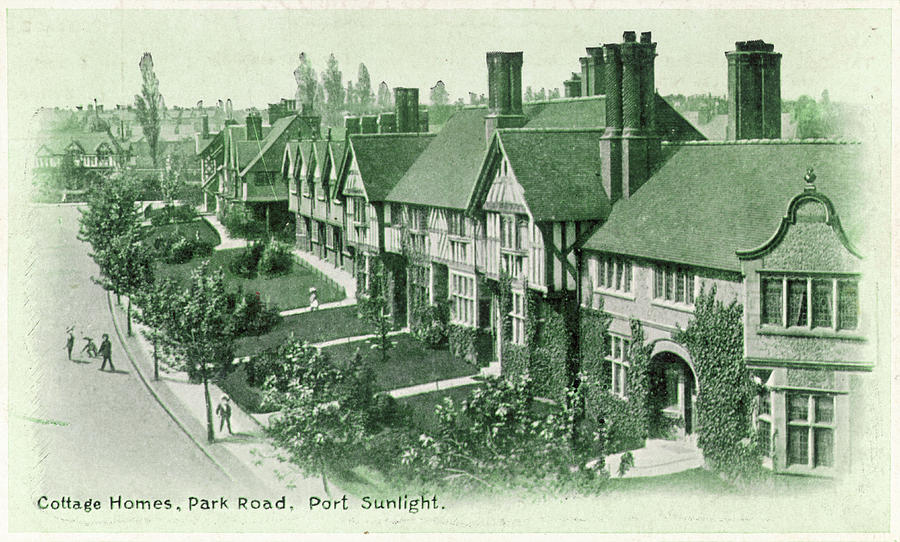 Port Sunlight. Enlightened industrialists built their own ideal company towns designed both to showcase the potential beauty and order of life under industrial capitalism and as practical models for sharing prosperity, in the form of good, affordable housing and welfare provision. Port Sunlight on Merseyside is one of the finest remaining examples, having survived virtually intact since its foundation by 'Sunlight Soap king', Bolton-born industrialist, philanthropist and politician, William Hesketh Lever in 1888. Lever enforced a strict work ethic and breaking the rules could mean losing your job and your home as the picturesque cottages were tied to employment. Nevertheless, Port Sunlight remains for many an inspiration for progressive low density community development and placemaking as well as both a twenty-first century residential community and a sustainable heritage site.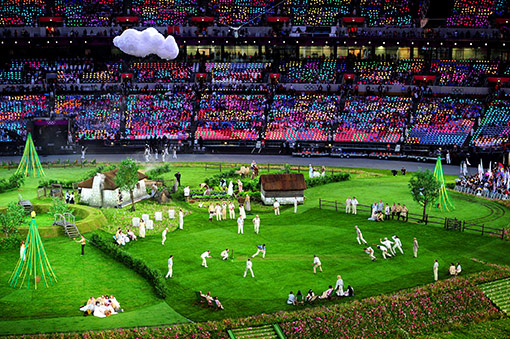 Olympic Park. In contemporary Britain, post-industrial landscapes have become sites for imagining new and better ways of living as well as mitigating the destructive dynamics of industrial decline. The Lower Lea Valley was one of the most neglected parts of London until it was chosen as the site for the 2012 Olympic Village. Now home to the Queen Elizabeth Olympic Park, it is said to have become one of the fastest-growing areas of London, with a rising population and thousands of new jobs. Ten years on since the opening ceremony's patriotic pastoral captured the national imagination, questions remain about the value of its legacy, whether as a family-friendly utopia for those with deep pockets or a monument to privatisation with those in poverty pushed outside.
Want to continue the conversation over a post-event dinner? The Athenaeum's Dining Room is taking pre-bookings. To find out more and make a booking, please contact [email protected] or phone 0151 709 7770
.