About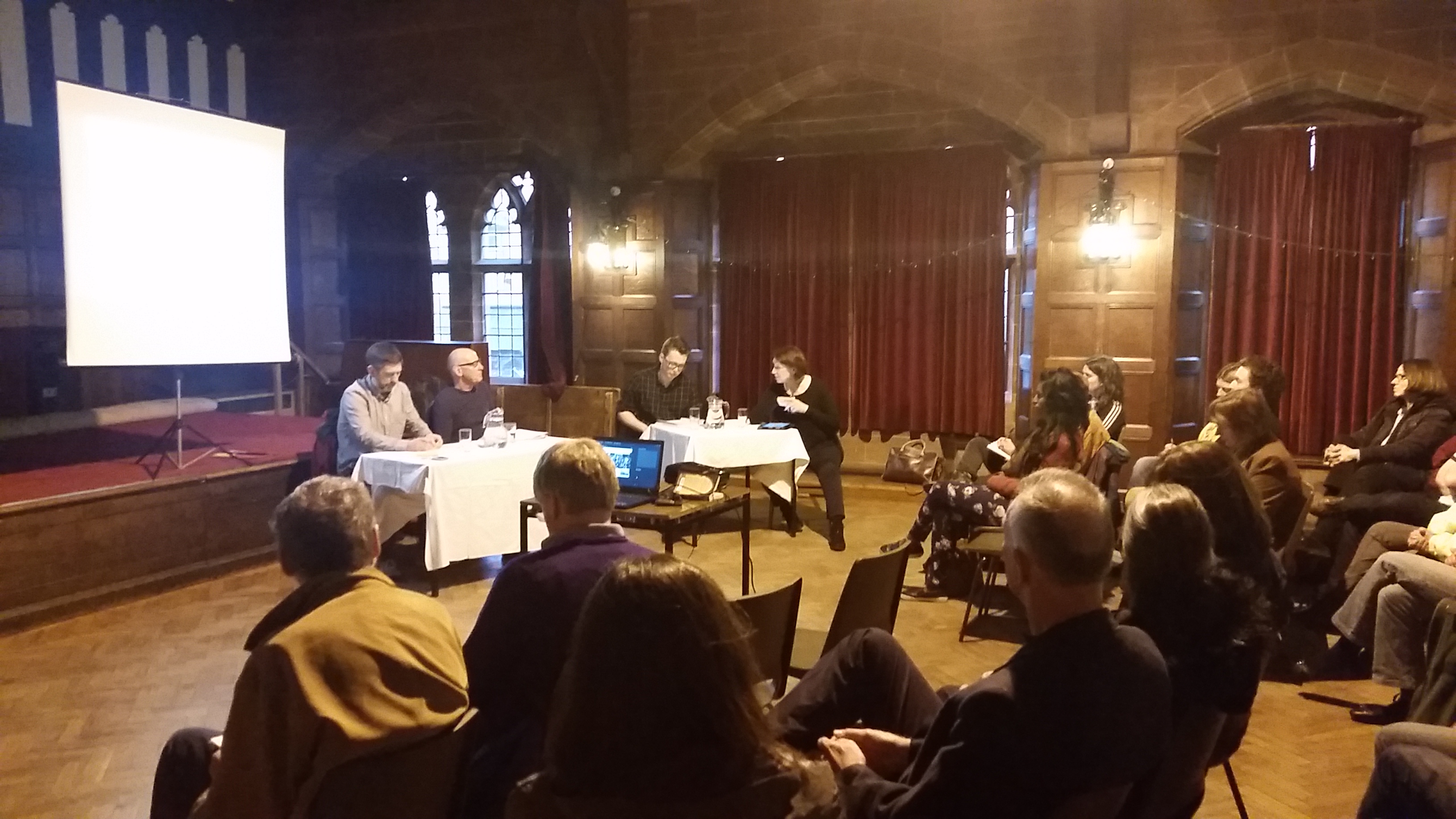 The Liverpool Salon is a forum for debate on Merseyside, launched in May 2014 as part of a global network, based in cities as far a field as Manchester, Leeds, Sheffield, London and Zurich, the Liverpool Salon fosters thought-provoking, critical conversations around contemporary issues in welcoming and convivial surroundings.
While acknowledging our debt to the 'enlightenment salons', which emerged from the literary and philosophical movements of the 17th and 18th centuries, we have been greatly influenced by our contemporaries, such as the Manchester, Leeds and other regional Salons and the annual Battle of Ideas.  Like them, we are committed to opening up space where ideas can be put forward and where audiences can listen, discuss and argue back. Our ambition is to create welcoming and convivial social spaces where free speech is guaranteed and no ideas are off limits.
The Salons that flourished in 17th and 18th century Europe were typically organised by aristocratic ladies they hosted many of the great thinkers of the time, Diderot, Rousseau, Voltaire but were far from being polite schools of civilité. Precursors of the modern public and political sphere, the Salons became central to the intellectual ferment of their age, acting as the seeding ground for new ideas that would usher in the new age of democracy and the freedoms which have shaped the society we live in. While the founding members of the Liverpool Salon hold different views about the political future of that society, we all believe that ideas are fundamental to shaping its future. Consequently, we uphold the freedom to think, say and write what needs saying and to take part in open and robust debate, in which ideas can be interrogated, argued for and fought over.
Our discussions are pitched towards an interested general public and there's no subject the Liverpool Salon won't consider. With as many views as there are participants, discussions are often ongoing and carry on more informally in the bar afterwards or at future Salons. Our Salons are hld at public venues in Liverpool that are open and welcoming. Discussions usually begin with two or three invited speakers presenting their take on a contemporary question, with the debate quickly opened up to contributions from the audience. Moderated by a chair, debates are events are designed to be conversational,  ensuring that as many people as possible have the opportunity to speak their minds and that everyone's views are given attention. We often film events, so to get a flavour of what a Salon is like, you can find examples including
After Brexit Planning for Change?