Category:
Debates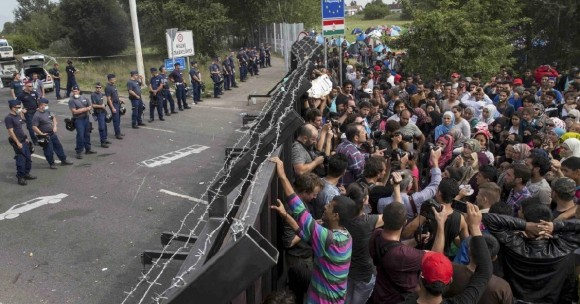 Join the Liverpool Salon to discuss the rights and wrongs of open borders.
Friday 15 April 2016 at 7.30 pm.

Ullet Road Unitarian Church, 57 Ullet Road, Sefton Park, Liverpool L17 2AA
Political opinion on how to manage Europe's borders became polarised last year, amidst harrowing scenes of migrants risking and sometimes losing their livesas they desperately attempted to reach Europe. Government responses varied across Europe. While Germany opened its borders to up to 800,000 refugees, Hungary built barbed-wire fences to keep migrants out. Meanwhile the British government offered to take in 20,000 Syrian asylum seekers directly from camps, while opting out of binding EU agreements to settle refugees waiting at its borders. This year, as Europe still struggles to respond to the human tragedy unfolding on its borders, politicians seem to be locked into an intractable dispute about who should shoulder responsibility for securing borders, how to distinguish between asylum seekers and economic migrants and how to manage the flow of numbers. Many ordinary Europeans  feel their views are being sidellined as decisions are negotiated in Brussels on the basis that policy makers and technocrats are somehow better equipped to deal with the crisis than the man or woman on the streets of Paris, Cologne, Prague or Liverpool.
In fact, public opinion across Europe reflects very different attitudes towards the economic and social pros and cons and moral and political implications of mass immigration. One important aspect of public discussion has focused on questions of national identity and territorial sovereignty, where EU policy has sometimes been accused of undermining the ability of democratically elected governments to control national borders and secure the rights and safety of their citizens. Another aspect relates to ethical and humanitarian concerns, with demands that richer western countries accept responsibility, not least for their role in creating the 'migrant crisis' through decades of ill-considered military interventions. For many, the over riding question remains practical: how to accommodate growing numbers of people in Europe's low growth, already stretched economies.
Underlying much of the political discussion around migration and borders are fears that politicians and the media may be using the sense of crisis to 'whistle up' intolerant and even racist attitudes among the public. Here in Britain, the political mantra of 'local jobs for local people', which draws attention to real problems of unemployment and housing need among poorer communities, is often blamed for playing upon anti migrant sentiments and fuelling prejudices.  The question of how Europe  should respond to the 'migrant crisis' is one of the big questions at the heart of the debate about remaining or exiting from the EU. Both questions have become morally and politically charged. Perhaps because much bigger questions sit beneath the practical, technical and even ethical considerations of many current debates: questions about democracy, freedom, our sense of sovereignty and community; our responsibilities to each other as human beings and the kind of world we want to live in.
Speakers
Chris Gilligan
Chris was a founding member of Open Borders Scotland, which campaigns for a human-centred approach to migration. He is a member of the Advisory Board of GRAMNet (the Glasgow Refugee and Migration Network) and a former member of Scottish Detainee Visitors and of the Refugee Action Group (Belfast). He is the author of, Immigration Controls and the Erosion of Popular Sovereignty (2012) and editor of The Public and the Politics of Immigration Controls (2015).
Tom Slater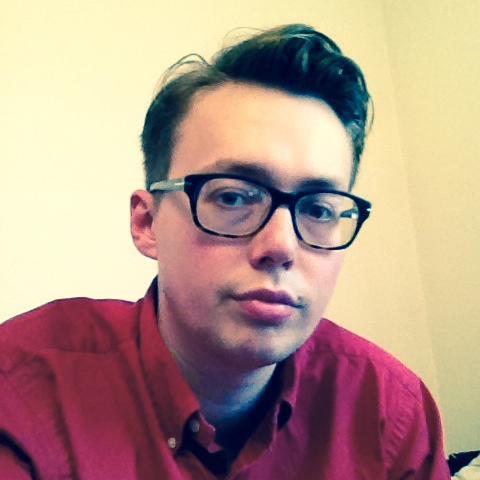 Tom Slater is deputy editor of the online magazine spiked, and a regular contributor to the Spectator and the Telegraph. As part of spiked's Free Speech Now! project, Tom coordinates Down With Campus Censorship!, a campaign for free speech on university campuses, and the Free Speech University Rankings, the UK's first university league table for free speech. His new book Unsafe Space, the Crisis of Free Speech on Campus is published in May 2016 by Palgrave McMillan.
Peter Simm
Peter Simm is a solicitor currently working in Liverpool on a project seeking to assist those asylum seekers refused recognition as refugees to gather and submit to the Home Office further evidence of the risk of harm they face back home and thus establish a further asylum claim. Peter has specialised in asylum and refugee law for the past thirty years- taking and representing cases before the Asylum Tribunals and European Commission for Human Rights and Supreme Court – to establish rights denied immigrants and their families. He travelled to the Somali refugee camps in Ethiopia in 1987 and 1994 assisting family members of British Somalis displaced due to civil war and established procedures to facilitate their family reunification.
Chair

Pauline Hadaway has worked in arts and education since 1990 and is co-founder of The Liverpool Salon. In her doctoral research at the University of Manchester, Pauline is currently exploring different uses of arts, heritage and culture as tools for peace building, economic and social reconstruction in Northern Ireland. She has been published widely including: Policing the Public Gaze (2009) for campaign group, The Manifesto Club; Escaping the Panopticon (2011); and a chapter on Re-imagining Titanic, re-imaging Belfast in Relaunching Titanic: Memory and Marketing in the 'Post Conflict City (2014).
 Suggested Reading
Little time left to find a solution, Guardian Editorial 1 March 2016
Stop arguing and fix it, Guardian Editorial, 25 Feb 2016
If you want freedom of movement then fight for it, Tom Slater, spiked, 23 Feb 2016
The moral bankruptcy of refugee law, Jon Holbrook, spiked 23 Feb 2016
First immigrants, now terrorism, will Cameron's EU scaremongering ever stop?, Fraser Nelson, The Spectator, 9 February 2016
National borders are becoming irrelevant, says John McDonnell  Rajeev Sayel, The Guardian, 31 January 2016
The case for open borders, Bryan Caplan, Time, 7 October 2015
Open borders or fair wages? The Left needs to make up its mind, Paul Omerod, The Guardian, 24 March 2015
Britain's immigration debate must address three key issues, Martin Ruhs, The Spectator, 14 July 2014
How much is enough? Paul Collier, Prospect, October 2013
Contrasting Views on EU Migration , BBC 2008
Open borders – who profits? Liverpool Salon 2014
Open borders for Conservatives, Fabio Rojas, orgtheory.net, 12 Feb 2016
The Catholic case for border controls, Ed Rennie, The Tablet, 30 May 2014
Theological reflection on immigration, The Unitarian Universalist Association (USA)
Policy and manifestos
« Previous Page
—
Next Page »