Category:
Previous Events
Do we need to Build Beautiful or just build? Continuing to explore Britain's changing political landscape, The Liverpool Salon invites you to discuss the philosophical meaning of Beauty and the politics of development and planning.
Monday 30 November 2020 at 7 pm. Via Zoom.
It is unusual for governments to adopt beauty as a policy objective and for policy documents to make philosophical appeals.  However, in adopting the Building Better, Building Beautiful commission's recommendations, the Ministry of Housing, Communities and Local Government proposes beauty as the benchmark for all new building in Britain's cities, towns and villages. Not merely a visual characteristic, beauty is 'revealed in the deep harmony between a place and those who settle there' and in 'buildings that reflect the history, character and identity of their community and that belong in their surroundings: somewhere, not anywhere'. So understood, 'beautiful placemaking' would become a legally enshrined purpose of the planning system and a condition for granting planning permission. Conversely, ugliness would be refused planning permission.
But how do we define beauty and where does it reside – in utility or in appearance and form?  Perhaps 'warm and safe and large enough' constitutes beauty in the eyes of those in need of affordable homes. Beauty remains a controversial ideal, rejected by many radical architects and planners as reactionary and exclusive. But should utility be the limit of our expectations? Should beauty be reserved for the privileged few? Or can it be reclaimed for the common good? On the question of finding consensus for such intangible concepts, the recommendations cite Kant's propitious observation that in the judgement of beauty we all become 'suitors for agreement'.
A substantial consensus already exists around the woeful inadequacy of the UK's housing supply and its status as one of the most geographically unbalanced economies in western Europe. In March this year, Chancellor Rishi Sunak committed £640 billion capital investment to honour the Tory's 2019 election promise to level up the British economy and create the conditions for a market to deliver 1 million new homes in lifetime of this government. Six months ago the new Tory government seemed intent on ripping up the fiscal rulebook to cement its new class coalition in Britain's left behind towns and regions. However, as previously discussed in the Liverpool Salon, there is every possibility that this commitment will not be honoured and that Britain's problems will intensify as the long term economic and social impacts of the global pandemic become clear.
The recent revival of interest in Brutalist architecture shows the gap between popular tastes for walkable streets and Victorian terraces and the concrete dreams of some architects and urbanists. However, in the midst of a housing crisis and in the face of deep recession, can we afford to prioritise beauty over building affordable housing and public infrastructure that is fit for purpose?  The municipal and council house building programmes of the first half of the 20th century prioritised high standards, good design and quality of life, whilst building millions of homes. In which case, might the ideal of building beautiful overcome NIMBY-ish resistance to new developments and act as a spur for mass housebuilding and levelling up?
On the other hand, mass housing, whether volume housebuilding in suburbia or Militant-built houses in Liverpool, has frequently been dismissed and derided for its poor design and quality. Does mass housebuilding mitigate against building beautiful houses? How can architects, planners and citizens ever reach a consensus on beauty? And might the question obscure other more objective political questions about property ownership, access to jobs to enable economic freedom, access to finance and the safety of existing housing stock?   Continuing to explore Britain's changing political landscape, The Liverpool Salon invites you to discuss the philosophical meaning of Beauty and the politics of development and planning.
Speakers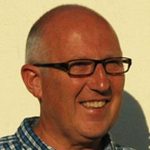 Dr Michael Owens is a London-based researcher, writer and lecturer focusing on urban development and the life of cities. He is a strategic advisor to Bow Arts Trust, one of the UK's largest artist studio providers. He also teaches undergraduate programmes for students from the University of California who are studying abroad in London, and runs bespoke programmes for international visitors. He formerly worked for the Mayor of London and played a senior role in London planning and development, including the development of the site for the 2012 London Olympic Games.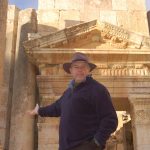 Bob Tomlinson is a Founder Director of The Living Village Trust, established in 1993 to educate and promote better urban development. As part of a commitment to showing how better development can be achieved in practice the Trust designed and built The Wintles in Shropshire, a 40 house eco-development that has won many national awards and is now regarded as an exemplary scheme. As Design Director for the Trust's sister company, Living Villages, Bob has designed schemes for over 3000 houses since 2006 and works with several private and institutional landowners throughout the UK.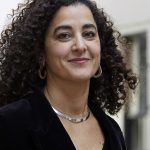 Katy Ghahremani is one of Make's directors and has been a Maker since 2004. Her portfolio spans a variety of sectors and includes designs for a number of prestigious hotels around the world, including the award-winning Temple House hotel in Chengdu, China. Katy is currently leading Make's high-profile refurbishment of Hornsey Town Hall and the interior fit-out for Canary Wharf's first residential development, among other projects. She's passionate about interiors as well as architecture, and is often called upon to help clients develop their brand philosophy and identity.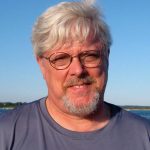 Mark Alan Hewitt
is an architect, author, lecturer, preservationist and architectural historian based in the US. He has taught at leading schools of architecture, including Rice, Columbia, the University of Pennsylvania and the New Jersey Institute of Technology. His numerous publications on architecture and historic preservation include the award-winning The Architect and The American Country House (Yale University Press, 1990) and Gustav Stickley's Craftsman Farms: The Quest for an Arts & Crafts Utopia (Syracuse University Press, 2001). He was the recipient of a Graham Foundation Fellowship in 1985, an NEH/Winterthur advanced fellowship in 1996, and won first prize in the 1995 Great American Home Awards sponsored by the National Trust for Historic Preservation. He is currently on the faculty of  the Rutgers Art History Department. He has written extensively on the nature of beauty as a moral ideal, as a public good and as something with the potential to speak to a common humanity: as 
"a vital concern to those who want our society to be just, equal, and concerned with truth"
. He has also researched and lectured on the neuroscientific basis of our need for beauty in the built environment.
Shelagh McNerney (Chair)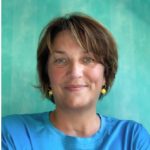 With 35 years extensive, practical experience working between local authorities & businesses in the realms of architecture, urban development, town planning & construction, Shelagh McNerney is now also writing & undertaking the highly regarded MA in architectural history at Bartlett School at University College London. As well as leading the delivery of development & regeneration, Shelagh has undertaken research & written for think tanks, academic institutions, developers, construction & architecture companies & local authorities within the political & economic context. She has led professional teams of property experts, developers, planners, architects, artists & businesses in many towns & cities alongside politicians working within Manchester & Salford City Councils along with over 10 years in the private sector. She trained as a town planner in the mid 1980's at Bartlett School of Architecture, University College London gaining an M.Phil. & was the winner of the Holford Travel Award. She also has a postgraduate diploma in Built Environment Research from the University of Salford (2017).  Shelagh is a design review panel member for RIBA "Places Matter" & occasionally teaches in Higher Education & also undertakes consultancy work as well as a regular judge on construction & property awards in North West England.
The Liverpool Salon is a voluntary organisation
Speakers and organisers give their time freely
Donations help pay for technical costs and developing the programme
« Previous Page
—
Next Page »