Debate: Open Borders – who profits?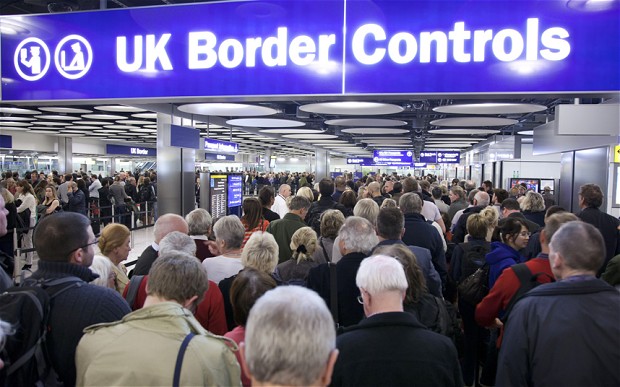 On Thursday 8th May 2014, 18:30-20:30, please join us in discussing 'Open Borders – who profits?' at The Liverpool Athenaeum, 18 Church Alley, L1 3DD (opposite The Bluecoat Gallery entrance).
The arrival of migrants from Eastern Europe after the expansion of the EU in 2004 prompted heated debates about immigration, often linking the 'problem' of growing migrant numbers to concerns around the economy, unemployment, community cohesion, national sovereignty and the future of the welfare state. As public anxiety seems to be growing, in the run up to the 2015 election, politicians are simultaneously accused of ducking the issue and stirring up xenophobia to win votes. Against this backdrop, the UK government is increasingly implementing draconian measures to limit numbers and curb entitlement to benefits.
Immigration remains controversial, revealing deep divisions both across and within political parties. Many wanting to restrict immigration argue that EU membership has left our borders dangerously wide-open. Others call for 'managed migration', arguing that competition from immigrants has been responsible for driving down wages. Some argue that open borders weaken social cohesion, by undermining concepts of national sovereignty and citizenship, and weaken social cohesion. While very few politicians express openly racist sentiments today, many say they worry about a xenophobic reaction from the white working class, who often bear the heaviest cost for open borders policies, in lower wages, stresses on public services and competition for housing.
Advocates of more liberal approaches see the current immigration laws as inhumanely restrictive. They point to the economic benefits of immigration, and argue that in any case the character of migration is changing: we should see migrants as increasingly hyper-mobile commuters who enrich our society and culture, rather than settlers intent on transforming Britain. A recent House of Lords committee report lambasted the UK's 'unnecessarily complicated' immigration visa system for its 'damaging impact on the country's creative economy'. Some of the most scathing attacks on the government's current crackdown on migrants entering the UK are coming from right of centre commentators, lambasting their fellow Tories for a 'suicidal' obsession with regulation. By 'playing the numbers game' we are in danger of damaging the UK's global standing and holding back international trade and economic recovery.
Join the Liverpool Salon to consider what kind of immigration policy we should adopt, in the light of current anxieties around migration. Is the much feared tidal wave of immigrants a reality or an exaggeration? Who benefits from an open door policy? And beyond political or economic questions, do we not have an ethical duty to extend a helping hand to people seeking asylum or just a better standard of life? Is free migration for all a positive moral good in its own right?  What kind of immigration policy should we adopt?
The event has been convened by Christopher Beckett and Pauline Hadaway. Chris completed his undergraduate degree in Politics & Sociology at the University of Sheffield and is currently studying towards a Masters in Sociology at the University of Liverpool. Pauline is a writer and researcher studying at the University of Manchester, with a background in arts and education.
Speakers

Manick Govinda is Head of Artists' Advisory Services and Artists' Producer  Artsadmin.  He has worked on 2007 Turner Prize shortlisted artist Zarina Bhimji's  Out of Blue (2002) & Yellow Patch (2011) and Franko B's Oh Lover Boy (2001) and  Still Life (2003),  and produced the three film/video works of  Zineb Sedira. He also  developed Artsadmin's Artists' Bursary scheme the deciBel Visual Arts Awards,  which have supported over 150 artists, offering time space and money to talented  cross art-form practitioners at  various stages of their career and commissioned a series of artworks for the five star Town Hall Hotel in East London.
Govinda previously worked for Paul Hamlyn Foundation, where he developed the pilot for The Paul Hamlyn Foundation Awards for Artists in 1993-96. He is also a freelance writer/editor, responsible for the following a-n publications: Radical Positions (2007), and, Future Forecast: Curated Space (2005). He is also the editor of Performing Difference (Artsadmin, 2004), Research in Process (liveartmagazine, 2000). Other articles have been published by Spiked Online, Culture Wars, Open Democracy and Nowhereisland where he was a thinker-in-residence for its 2012 Cultural Olympiad programme.
Govinda is a fellow of the British American Project and a steering group member of The Manifesto Club, where he led the campaign against the UK government's visa restrictions on non-EU artists.

Chris Gilligan is currently a Senior Lecturer in Sociology at the University of West Scotland. Chris previously held lecturing posts at Aston University and the University  of Ulster. He has edited (or co-edited) collections on the peace process in Northern Ireland, and on migration has written critiques of conflict-related trauma policy and practice, integration of ethnic minorities, and has written on visual representations of children and of migration. He is Reviews Editor for the journal Ethnopolitics. He has eclectic interests but his main field of research is in the broad area of nations, 'race' and ethnicity. He also has an ongoing interest in the use of visual methodologies in social science research.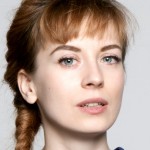 Kristina Cranfeld born in Uzbekistan (formerly USSR) is a London based artist and filmmaker. She took her Bachelors degree at Goldsmiths and went on to obtain a Masters degree at the Royal College of Art. Largely concerned with immigration and human identity, Kristina's work is presented through films, installations, photographs and live performances. Through her work she explores how the creative disciplines can influence complex political issues and the future of policymaking, believing that there is space to engage and contribute to socio-economic matters affecting migrants.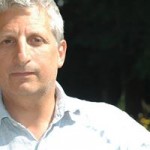 Barry Kushner is currently a Liverpool City Councillor representing Norris Green ward. He is also the Chair of the Employment, Enterprise and Skills Select Committee, scrutinising the work of the DWP, ATOS, Work Programme providers and zero hours contracts. Together with his brother, Saville Kushner, in 2013 he published "Who Needs The Cuts" that challenges the prevailing narrative that the UK is in an economic crisis and one that justifies the level of cuts and unemployment that the country is having to tolerate. The book is shortlisted for the Radical Book award Bread and Roses.
In his professional career Barry works as a consultant supporting the development of voluntary and community organisations, developing education, employment and business programmes. He has had a varied career that has spanned teaching, acting, consultancy and publishing.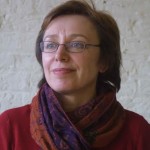 Chair: Pauline Hadaway has worked in arts and education since 1990 and was  Director of Belfast Exposed Photography between 2000 and 2013, overseeing its  transformation from a community photography resource into an internationally  renowned gallery of contemporary photography. In her doctoral research at the  University of Manchester, Pauline is currently exploring different uses of arts,  heritage and culture as tools for peace building, economic and social  reconstruction in Northern Ireland. She has been published widely including: 'Policing the Public Gaze' (2009), a report for campaign group, The Manifesto Club; 'Escaping the Panopticon' (2011); and a chapter on 'Re-imagining Titanic, re-imaging Belfast' in Relaunching Titanic: Memory and Marketing in the 'Post Conflict City' (2013).
Please join our Facebook event page here.
Reading:
'No Borders: Struggling for a Global Commons' by Bridget Anderson, Nandita Sharma, and Cynthia Wright
'What give us the right to deport people?' Joseph Carens on the ethics of immigration 
Joseph Carens on the ethics of immigration: Part 1 (a review and commentary on Carens' book The Ethics of Immigration)
On the rights of visiting artists and academics by Manick Govinda, published by the Manifesto Club
On the restrictions of visiting artists and border controls – Manick Govinda writing for spiked magazine
Border agency controls – Manick Govinda writing for Open Democracy
'Migrants contribute £25bn to UK economy, study finds'
'The British Dream: a review and response' by Sunder Katwala and David Goodhart (a review of Goodhart's The British Dream: Successes and Failure of Post-War Immigration)
'Why the left is wrong about immigration' by David Goodhart
'Balanced migration' a campaign run by Frank Field, MP for Birkenhead
'Frank Field claims too many homes are going to migrants'