Category:
Forthcoming Events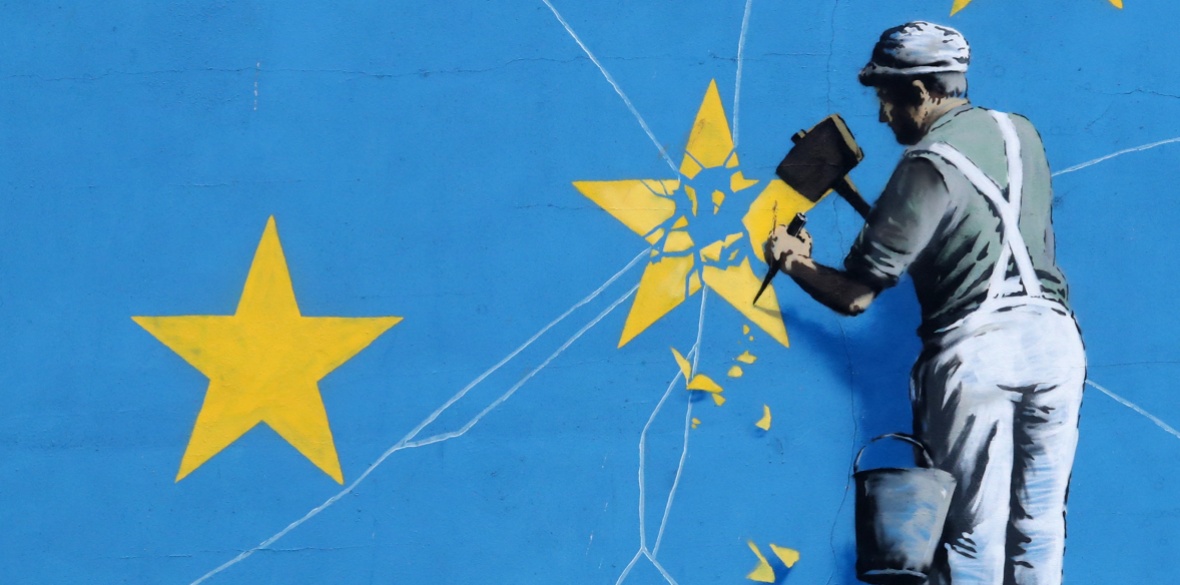 Claire Fox and Costas Lapavitsas both challenge the dominant political narrative. Both make the case for restoring popular sovereignty and repairing democracy as a project for the Left. Both argue that a democratic commitment to leaving the EU would bring about a positive transformation of democracy in Britain.   But both put forward different perspectives on the nature of that transformation and where it might lead.  In a political debate that has been dominated by trade negotiations and polarised by accusations of failure and betrayal, Leavers of Liverpool and The Liverpool Salon have invited Costas and Claire to debate Brexit and the future of democracy in Britain. Join us. All welcome. Free entry. Bookings via Eventbrite
7 pm. 12 September 2019 @The Casa, 29 Hope Street, Liverpool L1 9BQ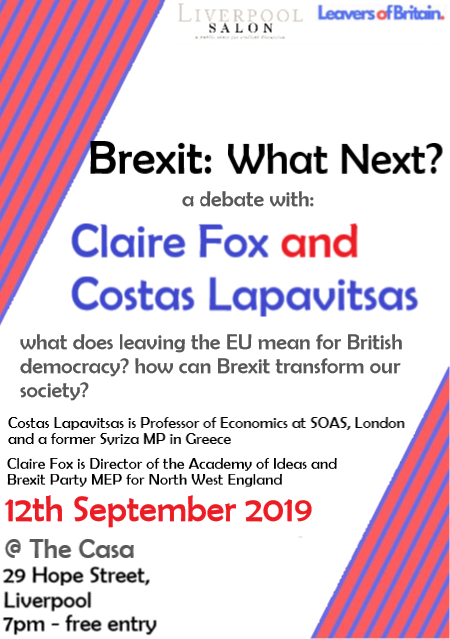 Costas Lapavitsas is professor of Economics at SOAS, London and a former Syriza MP in Greece and author of the Left Case against the EU
Claire Fox is Director of the Academy of Ideas and Brexit Party MEP for North West England.
The debate is hosted by Leavers of Liverpool in partnership with The Liverpool Salon.
Leavers of Liverpool is part of the Leavers of Britain network.
For more information and enquiries contact events@liverpoolsalon.org.uk
Next Page »