Debate: The Chinese Century?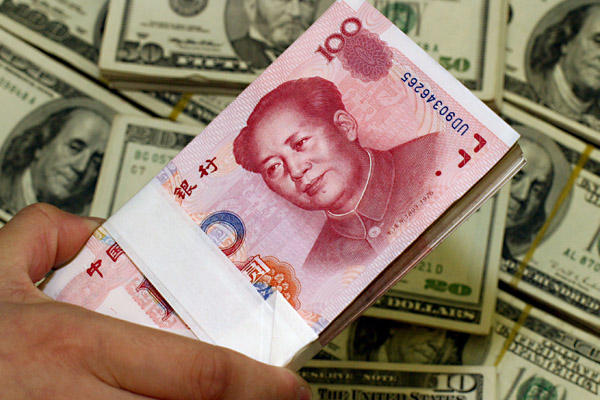 On Thursday 24th July, 18:30-20:30, please join us in discussing 'The Chinese Century?' at The Liverpool Athenaeum, 18 Church Alley, L1 3DD (opposite The Bluecoat Gallery entrance).
According to International Monetary Fund forecasts for growth, China may be poised to overtake the United States as the world's largest economy, from as early as next year, increasing its purchasing power in countries around the world and halving the numbers of people living in poverty at home.
Where western politicians line up to attract inward investment, China operates a 'Go Out' policy, investing in overseas emerging markets. Although often accused of economic colonisation, China's expansion has been instrumental in driving long over due investment in roads, transport and public infrastructure in the developing world. While in the developed economies, science and innovation open up opportunities for economic recovery through collaboration with growing networks of western trained entrepreneurs and  returning talent.
However, while tensions between the planned economy and market forces inform internal debates around the pace and quality of economic and political reforms, China's astonishing economic growth seems to be opening up divisions, anxieties, rivalries and resentments on the global stage.
As western societies increasingly reflect on past glories, China is starting to flex its muscles not only in terms of manufacturing and investment but as a cultural, architectural and artistic powerhouse.  In contrast to the West's fascination with the culture of commemoration, China has continued to expand its urban population, suggesting that China is moving with a more confident step towards the future.
Ethical, environmental and cultural concerns aside, China's potential to become the major military power in the region has become a focus of interest for the international community, as China spends more than neighbouring Japan, South Korea, Taiwan and Vietnam combined, second only to the USA as the biggest global spender on military might.
Are we on the brink of a century of Chinese expansion? If so, how might China's growth influence western economies, not only in terms of scientific and economic change but in changing the way society thinks about science, innovation and the economy? Does the West need to become more competitive, chasing opportunities for economic growth? Or remain committed to more humane, people centred, 'sustainable' approaches? Or is 'sustainable development' just an accommodation to economic stagnation?  Does Chinese expansion indicate capitalism's continuing dynamism and ability to expand or is there evidence that Chinese capitalism too is falling prey to the patterns of crisis that America and Europe have experienced, both historically and in contemporary terms?
Join the Liverpool Salon to debate political, economic and cultural change in China, in terms of China's own historical development and global impacts.
Speakers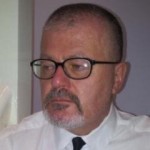 Austin Williams is associate professor of architecture at Xi'an Jiaotong-Liverpool University in Suzhou, China and director of the Future Cities Project. He is the co-convenor of Critical Subjects Summer School in London and managing editor of the first independent online architectural magazine in China, Masterplanning the Future.
Williams is the author of The Enemies of Progress: The dangers of sustainability and co-editor of The Future of Community and The Lure of the City: From Slums to Suburbs. He is currently writing a book on China's education system.
He has been the Technical Editor of The Architects' Journal, architecture critic with BBC London, and transport commentator on the Daily Telegraph. In London he is director at FCP Ltd, an independent film-making production unit specialising in architecture and the built environment. He has written for a wide range of magazines and newspapers: from Top Gear to The Tablet; from Wired to the New Humanist, from The Economist to the London Review of Books.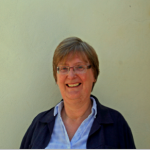 Jenny Clegg is a senior lecturer in Asia Pacific Studies at the University of Central Lancashire. Her published work includes China's Global Strategy: towards a multipolar world (Pluto Press, 2009), and Fu Manchu and the 'Yellow Peril': the making of a racist myth (Trentham Books, 1994). She has had a longstanding interest in China's development and has pursued research interests and produced a number of publications on China's rural reforms as well as foreign relations. Jenny is a vice-President of the Society for Anglo-Chinese Understanding and a member of the editorial board for the World Review of Political Economy. Most recently she has contributed articles in a range on magazines and online journals including Progressonline, Left Futures, China Eye, Orient (Chinese for Labour) and Left Foot Forward.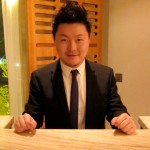 Ben Hui is the managing director of Language Brand Communication, a creative agency based in Manchester. Since Ben took up the role of MD in 2011, he has brought an international expertise to the agency with his unique understanding of the Chinese market. He has used this to establish the 'Marketing to China' team, which serves clients targeting China. Ben has devised plans for business development and successfully secured contracts with clients including the National Basketball Association (NBA), luxury student accommodation providers Pure Student Living, Vita Student Living, Airport City Manchester, Gibbs Investment, Imperial College London, University of East Anglia, Chinese Arts Centre and many others.